Having been diagnosed with Guillain-Barre syndrome in 2013, resulting in paralysis and hospitalisation for 3 months, I was fortunate enough to overcome this debilitating illness. On discharge from hospital I spent the next 3 months in a wheelchair and then over the next year I learned to walk again, first with the aid of crutches and then onto walking sticks.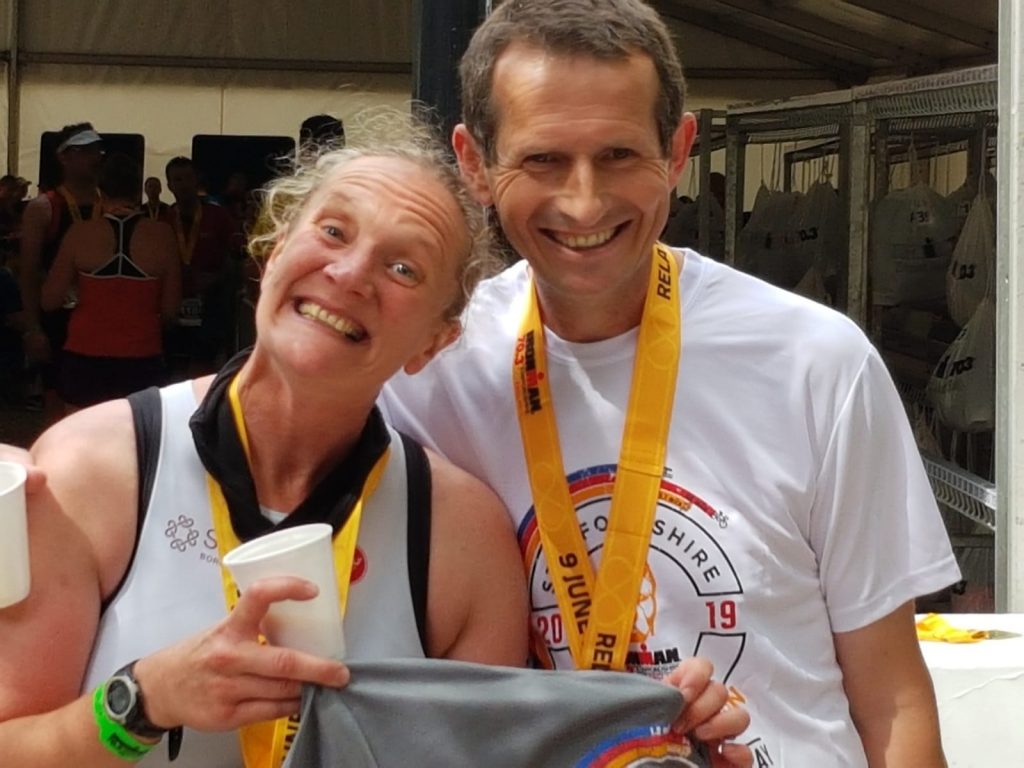 I started running in 2010 and was determined to get back to it and with a lot of hard work, persistence and sheer bloody-mindedness I completed my first half marathon post GBS in 2015. Having successfully completed 2 marathons and other long-distance events in the last few years I was looking for a new challenge.
Last year I had to have some time off from running having been diagnosed with Plantar Fascilitis. It turned out to be a long 10 months, so I needed to look at another activity to maintain some fitness. I decided swimming could be an option but unfortunately, I hadn't swam since school days! So off I went to the leisure centre and I taught myself to swim. Once I became proficient, I went open water swimming and loved it! This then set a seed! Having watched the Brownlee brothers on TV over the last few years they inspired me to try a triathlon. Deciding to head straight for the deep end (excuse the pun!) I entered Ironman 70.3 Staffordshire. Why not? I can swim now; I can ride a bike and finally my Plantar Fascilitis is manageable. I have trained hard and respect the challenge I have set myself. Let's do this!! I am passionate about GAIN as they helped me and my family through some tough times, providing support when necessary. They also continue to raise awareness and support research into these conditions. Thank you for your support.
Postscript
Just wanted to say a massive thank you to everyone who has donated to this great charity on my completion of Ironman Staffordshire 70.3. This means so much to me as this charity helped myself and family out when we needed them most. In total with cash donations we have raised £1520. This far exceeded my hopes and wishes so thank you once again. By the way I loved every minute of Ironman and cannot wait until next year's event!!! Bring it on!!! x