Joe Sims and his sister, Tesni Foster successfully took on The 3 Peaks Challenge in October to raise money for GAIN. This entailed starting early in the morning and climbing Ben Nevis in Scotland, then driving to the Lake District and climbing Scafell Pike (at night with a head torch) and lastly onto Snowdon in Wales. This approximately a marathon of climbing and all in 24 hours! Joe tells us why.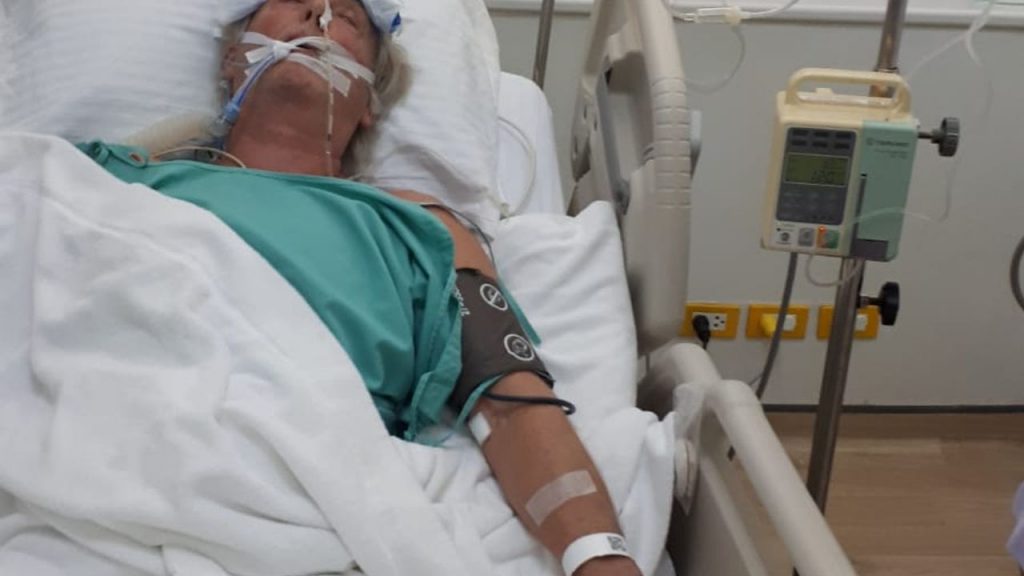 "GAIN is now a charity close to our hearts and due to what has happened to my Dad turning all of our lives upside down. My Dad was in Thailand when he got Guillain-Barre syndrome. He was completely fine one day and the next it started to paralyse him completely starting from his feet all the way up to his eyes! It happened within 48 hours and it paralysed his breathing leaving him on a ventilator for 3 weeks and blind for 4 days. When he was out of a critical condition he was flown home by air ambulance to St Thomas Hospital in London where he has been for over 2 months recovering and learning to walk again.
I'm sure most people are not aware of this awful condition as we were not either. Anyone, at any age or health can get it. We feel the awareness for the syndrome is quite frankly not good enough and we would like to help GAIN raise awareness and help them support other people who get GBS and their families. So if it means climbing mountains and shouting from the top of them to achieve this, then so be it!"
Tesni and Joe completed the challenge, raising £3199.13 including Gift Aid.