May is Guillain-Barre syndrome and CIDP awareness month, and this year, despite lockdown, dozens of you took up the challenge to get moving, get fit, and spread the word!
Lynn Howarth cycled every day during May, raising £1,325
Lynn Howarth
Like most people I had never heard of Guillain-Barre syndrome until my dad had it in 2015-2016, where he spent 163 days in ICU completely paralysed and on a ventilator, then 7 months in neuro-rehab learning to do everything again.
Today I cycled 33 miles from my dad's house to Dave's in Morecambe for the fundraiser #GAINmomentum.
Dad and Dave both had GBS in 2015 and ended up in neighbouring beds in rehab. My dad had AMAN and Dave had AMSAN, whilst my dad made a full recovery, Dave is still in a wheelchair and has limited use of his hands. Unfortunately, under lockdown rules his physios can't enter the house and carry on their work with his recovery. I told both men, when I started this fundraising lark, that I would cycle door-to-door from my dad's to Dave's and today was the perfect day for it.
My name is Lizzie, and I'm a 4th year medical student at Nottingham. This time last year I developed Guillain-Barre syndrome (GBS), a rare autoimmune condition where the immune system attacks the nervous system causing paralysis. It left me unable to move, feel, breathe, swallow, speak or see, and relying on a ventilator to breathe. Amazingly, over months to years, most people (including myself) make a good recovery. However, it is a terrifying, isolating & painful journey in which patients suffer much indignity and uncertainty.
I've always enjoyed exercise, but experiencing paralysis has given me a new perspective on what a privilege it is to be able to move. Myself and my brilliant personal trainer Rebecca (S.C.U.L.P.T) have set up a 'plank challenge' to do a plank a day for the month to raise money for GAIN, raise awareness of GBS & signify the difference a year can make in these uncertain times. We're aiming to get a collective team total of 24 hours plank time over a month!
Lizzie and friends raised £1,251 with their plank challenge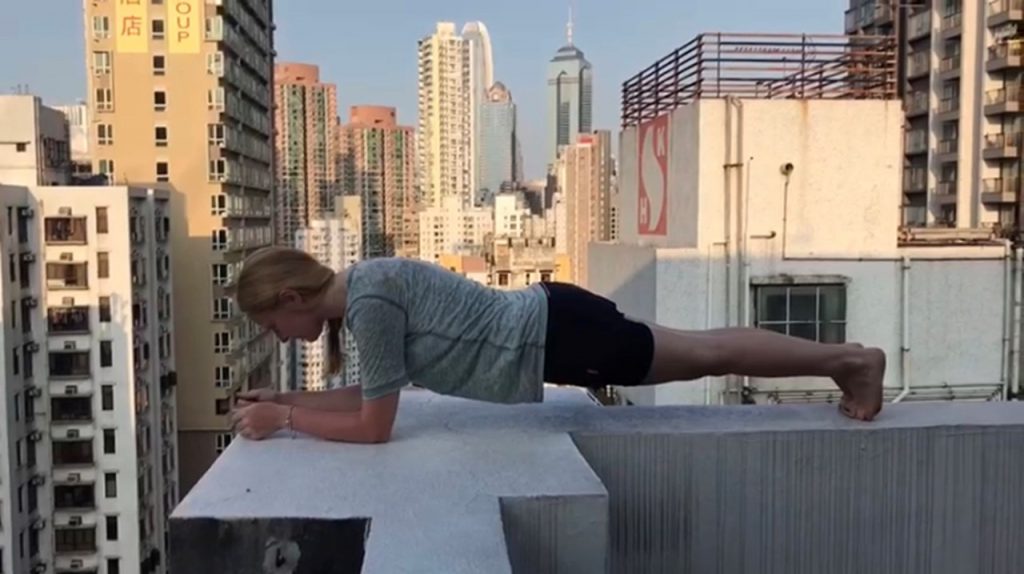 My Grandad contracted GBS (Guillain-Barre syndrome) in 2011. It is a rare and terrifying disorder in which your body's immune system attacks your nerves and it paralysed my Grandad within one day. it was a long road to recovery and has left him with long term effects including being unable to cycle which was something he loved to do.
On Saturday 16th May I'm going to cycle a marathon distance to raise awareness for GAIN, the charity which helps people with GBS, followed by another marathon ride on Sunday 17th May!
Jack raised awareness in his community, plus total of £535 through his double marathon challenge
What can I say? Other than a heartfelt thank you to everyone. Tjose who donated, shared and supported. Topped off by a surprise socially distanced support crew who joined in, we passed, or we called in on. Target smashed, 10 miles run and £400+ going to a great little charity #GAINmomentum. Thank you!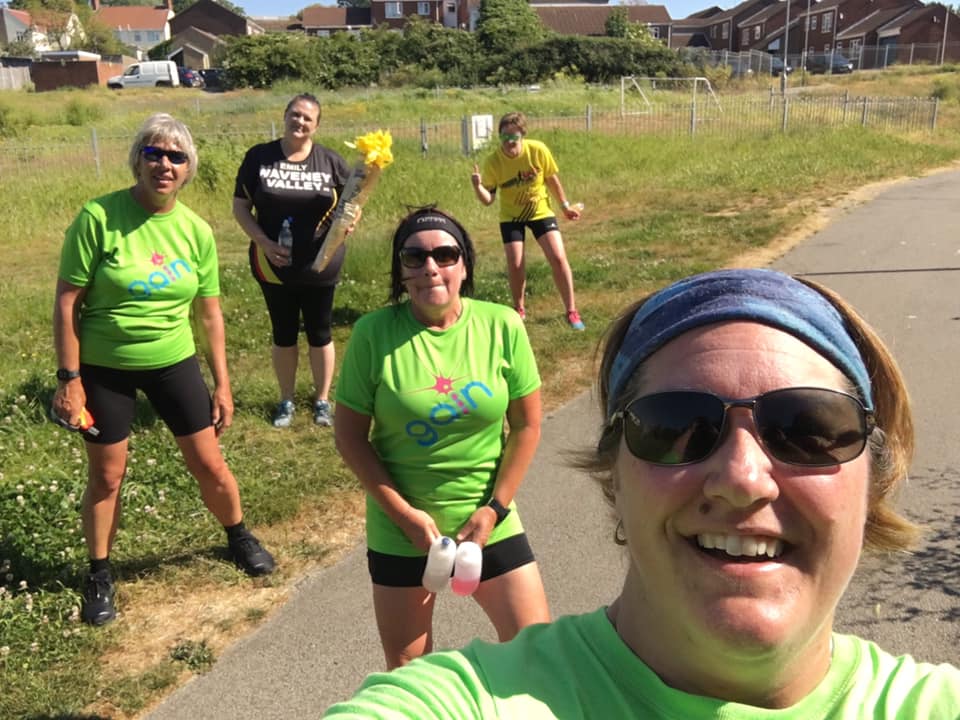 Sarah James and friends spread the word and smashed their fundraising target, raising £412
Sarah Clements and 14 friends set themselves a challenge for GAIN momentum to run 1000km in total during May.
There were 3 runners in London pounding the empty lockdown streets and along the Thames. The rest were in the Surrey Hills, following each other's trails of painted tortoises as they weren't able to run together as a group.
All wore their special edition green GAINmomentum T-shirts to help raise awareness of the charity and Guillain-Barre syndrome. Sharing photos and keeping a log of their progress helped to keep them motivated and they finished the month on a challenge-busting combined total of 1611km (or 1001 miles). Now able to run together as a group again (or at least 6 of them can) they continue to run wearing their GAIN T-shirts and are already talking about repeating it next year.
Kim Richards, with her husband Rob, and children Olivia and Harry, set themselves a family challenge to walk 250 miles between them during May.
'We are raising money for GAIN as this is a charity close to our hearts. Rob was very lucky to survive GBS in 2014 and is left with very little after-effects. Not everyone is so lucky, and this amazing charity is there to support those people'
The Richards family walking challenge raised £140
Josh Wing set himself a challenge to start getting back to pre-GBS levels of fitness, raising funds, and awareness amongst friends and family, at the same time.
'So that's #GAINmomentum complete!
Proud to have been part of #gbsawarenessmonth! Various workouts, weightlifting sessions and almost 400 sit-ups later!
I've still got a long way to go but happy with my personal progress and will continue my challenges! Thank you to all my friends that have donated to @gaincharity and helped spread the word this month!'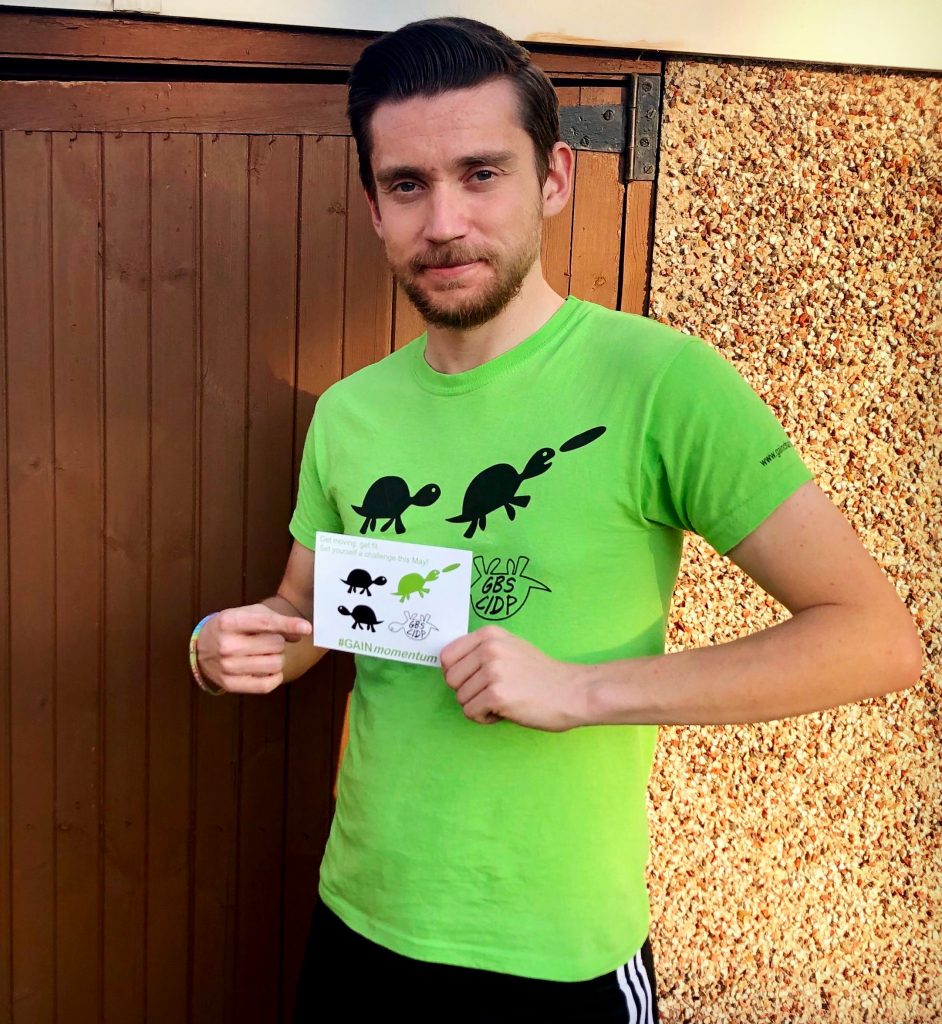 'In January 2020 mine and my family's lives were turned upside down by this awful illness. this illness affects people in many different ways. I am fortunate to be able to walk again let alone run. I am going to complete this challenge of walking/running 5k by the end of May 2020, not just for myself but for everyone who is suffering and for this charity who provides support and information to people when they are at their most vulnerable.
I had GBS in January 2020 as a result from Glandular fever. I went downhill fast with being able to walk with help into hospital then within a day not being able to walk at all. I still had use of my hands, but they were very weak. I was admitted to hospital then had a lumbar puncture, blood tests and MRI within two days and started IVIG treatment. After two weeks I went home walking with a frame after working with physios. At home I continued the exercises I was given whilst waiting for community physios.
Nicola Doublet completed her challenge and raised £380
From there I built up my strength to walk on my own and within weeks able to climb the stairs on my own. After 3 months I returned to work part time and from then I have continued to build on the exercise I can do, I still get tired and nerve pains in my feet at times but for me the exercise is the key to get me back to me. I really enjoyed doing this challenge and I am continuing my running now.
Stephen and Barbara Chambers walked and ran their way to raising £375
Stephen and Barbara Chambers
In January 2016 Steve went from being a fit healthy marathon runner to someone who was unable to stand or walk. He was numb from his toes to his chest and the illness affected most of his major organs. he was diagnosed with GBS but following a relapse, many painful invasive tests the diagnoses was changed to CIDP. Although he can now walk and run (short distances) and may appear very well he suffers daily with very painful neuropathic feet and hands and chronic fatigue, there are no two days the same. GAIN charity has helped us with advice and support when we really needed it.
Throughout the month of May, Steve and I will be undertaking the GAIN momentum challenge. Between us we will try and walk/run 100 miles.
Once again, we'e blown away by the imagination and determination of our members and supporters in rising to the challenge. Although primarily to raise awareness and to get people moving, we're delighted to announce that our first annual #GAINmomentum campaign also raised more than £5.5k! Join us next May and see what you can achieve!